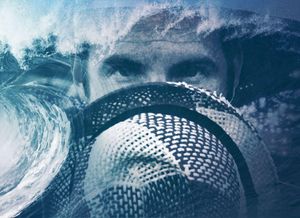 hELLO!  this PAGE IS ABOUT THE AUTHOR. 
my PSEUDONYM name is s. DEI. 
We were asked to become the ocean 20 years ago. 
We swam, drowned, reopened our eyes, and realized that music is the fluid.  
I wrote this book and these songs to try to convince humanity of a simple truth that has taken almost 40 years of
my human life.  All to explore musical inception. 
This truth is that music has an actual cosmic purpose beyond and behind its functional earthly entertainment.  This truth needs to be told to the world with great music.  This ontological journey will cast off at the zeropoint.  
Become the Ocean, the book, the songs, and the resolution is a story about itself. 
TRUST in the message of Become the Ocean is achieved through principle of being unseen, unguided, uninterrupted, and empty of self.  It is believe that true earthly art is only true if the earthly artist is erased. 
The music & the message are so absolutely important that the author chose to embrace anonymity so as to be as authentic and genuine as possible. 
I am not the true creator of this art. 
As this art has created me, itself is the owner.
So too have I become the ocean.  
-S.dei
If you are interested in more of the musician known as Scott David, his website is here.